I've loved reading these "Currently" posts for the last few months that I've been blogging, so I thought I'd get in on the buzz!
Thanks to Farley over at "Oh' boy 4th Grade! Check out that blog here (it's quite good if I do say so myself!)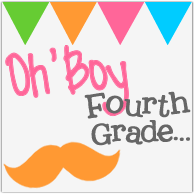 So here goes! My first currently.
Listening - I've just discovered Spotify. Yup I'm probably the last person on the planet, but hey better late than never right? I love T. Swizzle, she is great as back ground music for the endless stack of reports I'm just about finished writing!
Loving - Being that I live at the bottom the Southern Hemisphere, the weather is cold and wet at the moment! I hate went lunch times. Don't get me wrong, I LOVE my class, and the learning that we do together each day, but I also LOVE my lunch break. When it is wet we have to stay inside and that means I don't get to have my lunch til after they go home!
Thinking - Well that goes without saying really. It has been a long and busy term, full of some really exciting things, and the last week of term is going to be full on too. We have an awards assembly, a concert, two days of inquiry presentations, and a 5 days of learning to fit into 4 days. (Teacher only day on Monday cuts the week down a day)
Wanting - Well lucky me I can do that tomorrow! Yay for Saturdays :)
Needing - I really need to remember that sitting on my bed with bad posture is NOT the best place to write reports. Might have to go find one of those Asian stores in the mall and get one tomorrow...
Tips etc - I haven't been blogging long enough to give any one any tips/tricks, so I've made it a class tip. I am really bad at remembering this too, so this tip is just as much for me as any one else!
Well that was quite fun, I will have to make sure to linky up again!!
Miss E!