I am loving that it's September. And while I know that most of the people who read my blog live in America, where you are all starting back at school, if you haven't already - here in New Zealand, September means SPRING!!!
Blossoms, and lambs, and flowers, and warmer weather, and the start of shorts weather (well I'll leave that for another month yet I think!). I love it!
So the start of another month means it's time to head over to
Oh' Boy 4th Grade
with Farley for her Currently linky! I love this, only three more Currently's before Summer!!!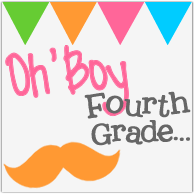 Listening
My mama is the best in the whole world!! For my birthday this year she got tickets for us to go to Wicked at the end of this month. The show is coming to Auckland, and is one of my favourites. I saw it in San Francisco a few years ago, and have been hooked ever since! I will just have to remember not to sing along!! haha
Loving
Yeah I know that you lot in the Northern hemisphere are gonna hate me, but we are starting to get warmer weather and so I AM LOVING Spring :)
Thinking
Absolutely nothing! I'm so tired this afternoon. I should have gone to kick boxing, but I'm really REALLY poor today after moving house. Pay day is this week so it's okay. My brain has switched off, and I might go to bed REALLY early tonight and get up and go for a walk tomorrow.
Wanting
I love y'all in the wider world, really I do. But there is nothing like finding someone who understands EXACTLY what you are talking about when you say something. So if you know of any NZ bloggers, send me there way PLEASE!! I only know of one other at the moment.
Needing
Oh gosh I need the days to be longer! I have sooooo much to do. My to-do list is 6 pages long! Some of those things I have already ticked off, but I just need more time!
OK so my three things are kinda all linked together. In about 2 months (3rd Nov) I'm all booked in to do a 1/4 marathon. While I can already run/walk (more walk than run), I would like to feel ok after the fact. I'm a bit of a sleep for 5 more minutes and grab a sugary/milky drink for breakfast kinda gal. I want to find something I am excited to get up earlier for and eat it. Then get my butt out that door walking. And I know that 7 days sugarfree isn't actually long enough to do a full detox, but I want to start with an attainable goal, rather than setting 30, getting to hour 4 and quitting! If anyone has done a sugar free detox and can give me some pointers I'd be all ears!!
Well there ya have it! 'til next time!
Erin