It's that time again - time to link up with
Farley's CURRENTLY
!! Wow, this year has gone far too quickly. We're currently in our spring holidays and the weather is playing ball!! YAY. October is known for it's up and down weather, so I'm hoping this nice stuff hangs around for ages. Well atleast the next two weeks.
Make sure you head on over to Farley's blog and see what is Currently happening in everyone's lives!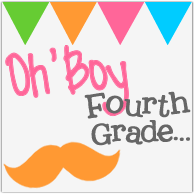 As for me - check it out.
Listening - It's the start of spring and I've been sitting in the sun today just enjoying life! It's been much needed, and I think I've just about unwound from the term. I'll give it til Friday before I start doing anything and see how we go. The birds are chirping, and the dogs have been having fun with the chickens.
Loving - Wow have we been blessed with amazing weather this week! After the storms that have come through over the past two weeks, it's so nice to have sun - and the time to enjoy it.
Thinking - I should be thinking about planning for next term, but really I'm not thinking about anything. It's great.
Wanting - I'd love to have plans to head away. My sister graduates next June from Oregon State, and I'd love to go over and celebrate with her, but it falls in term time, so it might be a bit difficult.
Needing - Oh boy do I need a haircut!! I'm booked in for Monday, and I can't wait!!
Trick or treat - OOO I have both.
My trick is this - If you use dishwashing liquid instead of water to moisten your water colour paint blocks, you can paint on glass, or your refrigerator and it will wash off easily.
Treat - We don't celebrate Halloween here in New Zealand (well not really at least anyway). Some kids go looking for candy, but we don't decorate our houses, and trick or treating isn't really done very much. So in order to get in on the action I'm going have a giveaway! Some New Zealand unique candy, that you can use for your trick or treaters, or you can be sneaky and eat it yourself :)
I'll also throw in a couple of New Zealand picture books that you can use in your class. It's going to be quick - Only on til Sunday, so I can send it off in time!
Also if we get to 100 followers in that time I will draw two winners and they will both get the prize! Share it round.
Get in on the action! And have a great October.
a Rafflecopter giveaway
Erin