Seriously I sing that song EVERY week.
No exaggeration... I think I need help.
Right - so it's officially Friday night here in New Zealand, and I'm TIRED!!! Like can't keep my eyes open, but it's only 8pm, and I've not eaten tea yet tired. Although as I write this I am well aware that 8pm is a more than respectable time to head to bed (did someone just call me a Nana??)
I'm gonna kill two birds with one stone tonight, which I love doing. Multitasking that is, not avicide (totally looked up what the fancy word for killing birds was and I'm not sure there is one so I made it up, just go with it people - we'll start a craze!)
Of course there is
Doodle Bugs
5 for Friday linky, which I love because it's on a Friday, and that means I can sleep in tomorrow!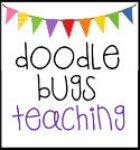 AND THEN there is this SUPER awesome linky that Erin (cool name BTW!!) (hehe) at
Miss Lifesaver
is hosting this puhriitty (extend it, pretend you're a kiwi, the word is pretty) awesome linky all about being thankful! I'm a thankful kinda person so I'm gonna linky on up! Head over to her blog and check it out for realsies.

Ok but first I need some tea, I'll be back... Hmmm y'all should see me - I'm hilarious tonight! All the accents and everything! Go Arnie.
I'm back. Did ya miss me?
Okay, firstly I wanna talk about 5 things that I'm thankful for this week.
1. My family. Pretty much couldn't ask for a greater bunch of crazies to call my own. The way we all just rally around and keep each other up! Love it, love them!
2. My friends! They're pretty much epic! I do have room though, so if you wanna be my friend just holla! haha - seriously I'm nearly delirious I think!
3. My job. I have been so grumpy with my kids this week - they are pushing the boundaries but you've still gotta love them!! We spent all day Wednesday in the computer suite (through random circumstances, which turned out great so that I could work on the year book) and seriously I would go stir crazy if I had to sit down, in front of a computer all week! One day and I was about ready to throw the computer against a wall!! I love that my job lets me walk around, or sit down if I want. I can go outside and play a game of tag with my kids if we feel like we need some fresh air. Life as a teacher in New Zealand isn't half bad.
4. My economic standing. I'm a teacher - I'm not rich, nor will I ever be (unless...). But at the same time I don't want for anything. I have a pretty sweet deal on life, and I'm so incredibly grateful for that.
5.
This Tumblr here.
No matter how crappy my day is, knowing that I have an odd compliment waiting for me when I get home is reason enough to keep going. Check it out - you can thank me later.
Okay so that is what I'm thankful for this week - I think it looks like Erin's gonna do this each week, so next week I'll be a little less serious... hehehe just you wait!
And now I'll just post a few photos of our week to show you what we've been up to!
Terrible photo - BUT this week we celebrated Indian culture because of Diwali. Mrs Z and I got dressed up in Sari's that Mrs Z's student teacher Amy (on the left) and another student teacher brought in for us! So much fun.
We're finally attaching our milk bottle tops to the board. The E-Z Class is a noisy place at the moment with all that banging!!
I hate technology... The Year Book is taking ages to proof!


Okay so I thought I had more photos - turns out I didn't but that's ok! I will take more next week for ya'll!!
But I will leave you with this gem. My deputy principal knows me so well - she sent me this pic via facey this morning. Love it! It does remind me there are BIG changes happening in the E-Z Class. To the extent that as of the end of this year we wont be the E-Z Class any more! :( I can't tell you everything just yet, but know that there are some exciting things in the works! We are going to be known as "Learning to be Awesome" as of January (or earlier depending on a few things), and our class is going to become "The Awesome Class". Well they do have an awesome teacher, so hey it's only natural that they would become awesome too! With practice of course!!
Remember to check out those two blogs, leave some love, and follow along too!!
And get your entries in to the giveaway we've got going on currently - all about celebrating some milestones.
Erin