Well blow me down and knock me over with a feather - It's November ALREADY!!!
That is crazy talk.
I love the first couple of days of the month - especially because it is something new, but more so because it's
CURRENTLY
time!! Hmmm I had to retype that word a few times. Turns out it's not as easy to spell in capitals!!
Right, here's the deal. Check out my currently below - then head on over to Farley's blog and share the love there too!!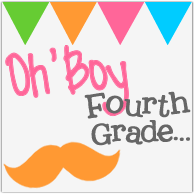 '
Listening - Here in New Zealand, rugby is HUGE. We are having a BBQ for dinner, so while by brother is cooking, he has the rugby going. It's like watching the superbowl. Kinda? hehe - you should check out a rugby game if you can. Real men don't wear body armour to play football.
Loving - It's the height of spring here in New Zealand. We are on the countdown to Summer - only 28 days to go!!!
Thinking - Yup someone call the men in white coats - I'm CRAZY!!! Tomorrow morning I have entered into my FIRST ever running event. Now those people who have know me know that this here
pretty much sums me up. I used to avoid the cross country races as a kid, and still think that I am going to die tomorrow. NERVOUS, wish me luck!!! I'm doing a 1/4 marathon. 10.5 kms.
Wanting - On Thursday night I went with my mum to drop my dad off at the airport. He is on his way to Nepal to do a 17 day trek to Base Camp on Mt Everest. I was looking at all the places that were on the screen, and I just want to go away somewhere!!!
Needing - I'm avoiding the paperwork. Reports are due in 3 weeks - and I haven't started yet. Next weekend is going to be a work weekend I am thinking! :(
A yummy pin - Well I searched through my pinterest (which I haven't really used all that much this year) and it turns out that this the ONLY cooking pin I've actually tried. AND I loved it. You should totally try it too!! YUMMMMMMM.
(I can't figure out how to get it to go in the right place, so just look down the bottom of this post!)
Right! Now I'm off to sort out secret santa for my family! Op-shop styles this year!
What are you currently doing?!
Erin