Hey everyone! It's official - here in New Zealand it is now summer break. Christmas is a week away, and the sun is hot! Burn time is down to mere seconds (at least it is when your skin is as pasty white as mine is!!
I'm going to link this bad boy up in a few places today - I have a tried it Tuesday (of which you are all probably quite seasoned with, but it was new to me) and I have also stumbled across this awesome week long linky, that I'm going to fill in two days worth - because it is now Wednesday night here in New Zealand so I'm falling behind quickly!!
First up - my tried it Tuesday with Holly from
Fourth Grade Flipper
is all about using google docs to create a form. Totally thought it was going to be quite hard. Totally thought wrong. Easy as pie - take a look down below. I'm going to have a giveaway soon to celebrate a few things, so created a google doc form to keep track of it all!!
Step 1 open your drive
Step 2 create a form
Step 3 publish
It really was as easy as that!!
I'm all for easy - especially with technology. (WHICH by the way is NOT cooperating with me as I write this post.)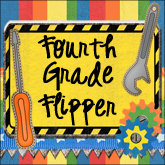 Next up we have an awesome Christmas linky - all about sharing how you celebrate the holidays.
Sticky Notes and Glitter
and
Mrs Russells Room
have joined together and created a linky all about unwrapping your holidays.
Day 1 was about your favourite holiday food
Day 2 was all about favourite holiday traditions.
I'm doing two in one - because I'm a bit slow on the old uptake.
I hope you've enjoyed learning a little bit about Christmas in New Zealand. Hopefully tomorrow I'll share some pictures of Christmas from the past!! But my computer is broken so it might not be a really old one!
The google docs form that I made is right below - I'm having a massive giveaway and would love some sponsors. I already have a few generous people, so I'll put this out there for a couple days just to see if anyone else wants to get in on the action - then the giveaway will be live until New Years (which, just by the way, is pretty big here in New Zealand. Think 4th of July - minus the parades and aliens.)