So much to say - so little time. I'm going to do my best to not be wordy today - and then I'm going to go and float down the river. (It's summer here people!).
Ok so I jumped the gun and did the float first - but I did get this written before going out for a barbecue!!
First linky - Currently! Head over to
Farley's Oh boy 4th Grade
blog to see the other 200 linkups!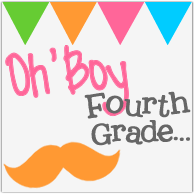 Next up - Some resolutions
And also from Second Grade Nest - Some goals
Do one thing at a time - and do it well.
Be amazing at the "extra" responsibilities I have this year.
Get up when my alarm goes the first time - not after 3 snoozes!
Waiheke Island - it's a small island off the coast of the city I live in.
Quinoa.
How to make my own clip art!
Soft drinks/Soda
Read my bible
Adding a paid item to my TPT store - and then selling it!
Go check out Second Grade Nest to see what others are setting their sights on!
And finally - an all about me!
My one for me is to finish the Couch to 5 K app on my phone. 21 days to create a habit? Well I'm on day 4! Let's rock this one out!!
What is the one thing you are going to do just for you this year?
Head over there to find out more!!
Right that's enough of that!! If you've lasted this long you deserve a prize! Check out my post from yesterday to find out how you could win your share of over $100 worth of prizes!! Go on - you know you want to!