Ok so our school year goes from February to December here in New Zealand, but I still remember linking up to I Heart Recess for the back to school goals linky! Here is what I wrote last time
And BOY DID I FAIL!!! But because I live by that motto down the bottom there, I'm gonna have a wee giggle, and then move on.
Personal - Nope, not even nearly.
Organisation - Again, what a laugh!
Planning - They worked for about a fortnight... I think? Gosh it was a while (and a class) since I set these goals!
Professional - I didn't even teach maths last year, so I'm not even sure why I set this goal...
Students - Well I actually did complete this one!!
And I think I will keep that motto!
Head over to I Heart Recess to see what everyone else wrote for their reflections.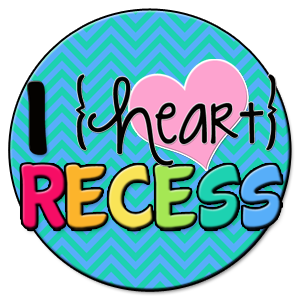 IN THE MEANTIME! I will set some new, possibly more achievable goals now. But will only be setting them until Christmas, because then I will say goodbye to this lot, and say hello to the summer.
Personal - I've started it a few times... I WILL finish it this year.
Organisation - You are probably sensing a theme here... My desk is a mess. The kids use it as a dumping ground, and so do I. I WILL tidy it each day this term!
Planning - I've been really lazy with this so far this year, I WILL get things sorted 2 weeks in advance this term!
Professional - I have a few leadership roles this year, but need to start "leading" instead of just doing it myself. I WILL delegate at least 5 jobs this term!
Students - Well this is an easy one, because we've already planned for this. I WILL have my kids teach the class about their chosen part of the solar system!!
Motto - Just because I liked it so much :)
What are your goals?
Oooo and remember - There is a huge giveaway going on right now, and there are only a few days left to get your entries in. Not many people have yet, so you'd better be quick!! Check out this post
HERE
, but the rafflecopter is just below.
a Rafflecopter giveaway