Hello everyone!
Well I'm so super excited to be sharing with you today something that has been going on behind the scenes for about a month! Heaps of TPT seller/bloggers have come together, swapped, trialled, and reviewed each others products. And now you can read all about them here! Once you've read all about the product I was so excited to review, make sure you check out everyone elses!
So I was paired up with the AMAZING Jessica from
What I have learned.
Check out her
TPT store here.
There are so many gems in her store, and I really could spend all day browsing things in there!
What I was SOOOO excited to get, and review for y'all, is this goal setting packet! It's a gold mine of activities and lesson plans that really and truly can be used for any grade level (with teacher scaffolding of course!)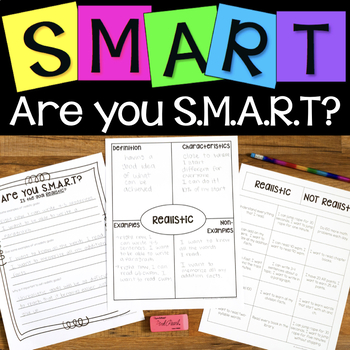 First up - what's included?!
Well a whole lot of everything!!
First off - my favourite part, this really sharp poster. I have printed if off smaller and glued a tiny copy to the front of everyone's books to remind them each time they open them.
Then you get lessons plans for each of the 5 areas that have to do with SMART goals. I've used SMART goals in my class the whole time I've been teaching, and never have I seen such detailed plans! Love it.
Then you get to the worksheet/learning tasks. These are simple enough that you can send your upper grade kids off with the sheets to complete independently (with support and instructions from you of course), but detailed and interesting enough that middle schoolers will be focused on them.
I have a VERY needy class, so we haven't gotten through everything yet - but what we have done we've done together.
These are sheets that you cut and sort to say whether they belong in each group.
Then you have definition pages that go through each area guiding the kids to really think about what these words ACTUALLY mean - and find examples of them. I really like that there is a space to put a NON-example. Kids really struggle with that! It's quite a foreign concept to give a wrong answer!
I'm all about the reflection, and these sheets offer up so much! The last part of the packet is a reflection sheet for the students to reflect on what they have learnt about setting SMART goals.
How I used it in my class.
First we talked about
why
we needed to set goals. My new class were really good at talking about why we come to school and there were some really interesting answers!
Then we worked through the cut and paste activities together as a class. I'm planning on doing this activity again at the start of next term (After Easter), and I'm going to let the kids do it by themselves.
This was the start of our cut and paste sort. We started with the given options and added some of our own. There are a few answers that are America specific so they didn't relate to us here in NZ
After that we set one class goal and are in the process of measuring it against the SMART criteria.
As you can see we have some next steps. We aren't completely sure if our goal is too easy or too hard. And we haven't set up our action plan yet! We are on our way though!
How do you set goals with your kids? Maybe you might want to check out Jessica's range of goal setting and data tracking products. She is sitting on a gold mine!
Thanks so much for stopping by. Check out the other links in our blog hop/product swap!